Roofing Repair Services
Roofing Services near You
We provide roofing services in San Marcos, California.
Reroofing, roofing repairs, new roofs. Don't let the rain
get in, stay dry. Give us a call today! (760) 522-3402

General Contractor Near You

Kitchen Remodeling San Marcos CA

Bathroom Renovation Service

General Contractor San Marcos
General Contractor near San Marcos, CA
Imagine creating that kitchen you have always wanted. Oak wood cabinets, kitchen island with a marble finish, and that extra spacious kitchen sink. That is just the beginning, flooring, room additions, and painting can add a unique touch to your beautiful home.
Not only will you be creating your own unique style with your home remodel but you will also be adding value to your home. Your dream home is just one phone call away.
We are Licensed, Bonded and Insured
Construction and home remodel services near you:
residential construction
room additions
kitchen and bathroom remodeling
roofing
flooring
plumbing/re-piping
drywall
framing
foundations
interior and exterior painting
water damage repairs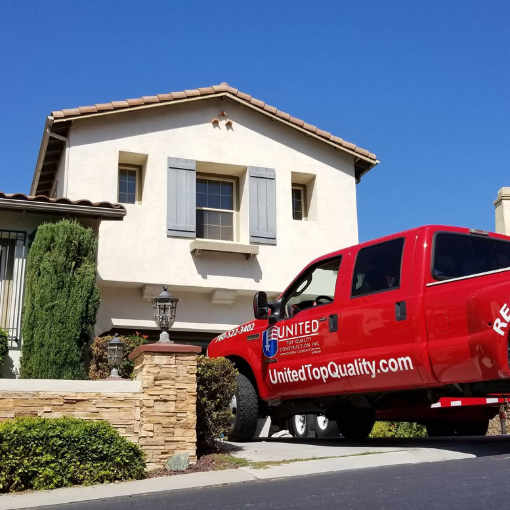 Home Remodel Services in San Marcos, CA
If your a business or corporate entity looking for a remodel, we are here to help. Maybe you need a new room addition or want to add a unique look to one of your rooms in your office space. United Top Quality Construction is your local general contractor that can help you achieve your goals. Let us know how we can help.
General Contractor
We provide general contractor services in the San Diego county including: San Marcos, Carlsbad, Carmel Valley, Encinitas, Del mar, Rancho Bernardo, Rancho Santa Fe, San Diego city, Oceanside, La Jolla, Solana Beach, and San Clemente.
ProSource offers 1-stop shopping for all finish materials, at lowest prices. No need to drive all over town. Cabinets, Quartz, Tile, Carpet, Hardwood, Luxury vinyl, and more.
Experienced Cabinet Experts are on hand to help guide you through your project.
No cost design services, National Volume Pricing, Expert Guidance.
In business since 1991
Proud Member of The San Diego Community: Carlsbad Chamber of Commerce & Vista Chamber of Commerce
Find out what our clients have to say about our Construction Services

Write us a Review, let us know your opinion
Would you take a moment of your time to jot down some feedback on our Google Business It's a very quick and easy way for you to make a difference in how our company provides services for you.
Write us a review on Google
Visit us on Yelp. We are committed to providing our customers with a fantastic experience, and your feedback help us make that possible. It takes only 2 minutes to write us a review. It's a quick way to rate us.
Write us a review on Yelp